Details For RhinoTuning Customized Service
Do you want to improve your marketing competitiveness if you own your wheel parts shop? Do you want your wheel to stand out on the road? Then customized center caps and other accessories will help make it, and we are here to help you out.
Important information about Rhinotuning customized service
1. Customizable products include a variety of center caps, OEM center caps, and keychains.
2. The minimum order quantity is 1000pcs. The more you order, the lower price you will get.
3. The craftsmanship we support includes: casting, die casting, lathe, blister, stamping, rubber, spraying painting, chrome plating, plastic injection, etc.
4. The material we support includes: ABS plastic, stainless steel, nylon, acrylic, aluminum, carbon steel, metal, PP, POM, Aluminum alloy, Zinc alloy, and more.
5. The shipping method is up to you.
How to start your custom experience?
The steps to customize a product are simple.
1. Contact us and let us know the customization details, such as craftsmanship, material, etc.
2. Mail us your original sample. And our sellers will quote the price within 3-5 business days after receiving the original sample.
3. The factory makes the sample based on your requirements and we will ship the pre-production sample for confirmation.
4. After the sample is confirmed, the factory starts production, and we will arrange the shipment within the agreed date.
Why choose Rhinotuning as your custom supplier?

Rhinotuning.com has been in the wheel center caps business for over ten years. We are committed to providing stunning products that add a soul to your wheels.
1. As a professional wheel accessories manufacturer, we provide many personalized and practical products that meet your need.
2. We pay close attention to the center hubcaps industry and are good at running through from the design and end market.
3. Quality guaranteed. We maintain long-term cooperation with nearly 100 professional suppliers and provide more than 50 processes.
4. A wide selection of materials to choose from.
5. Professional & excellent customer service guarantees along with your order.
If you are looking for a wholesale supplier, rhinotuning is the right place that offers more competitive prices and amazing designs.

Customized examples for reference: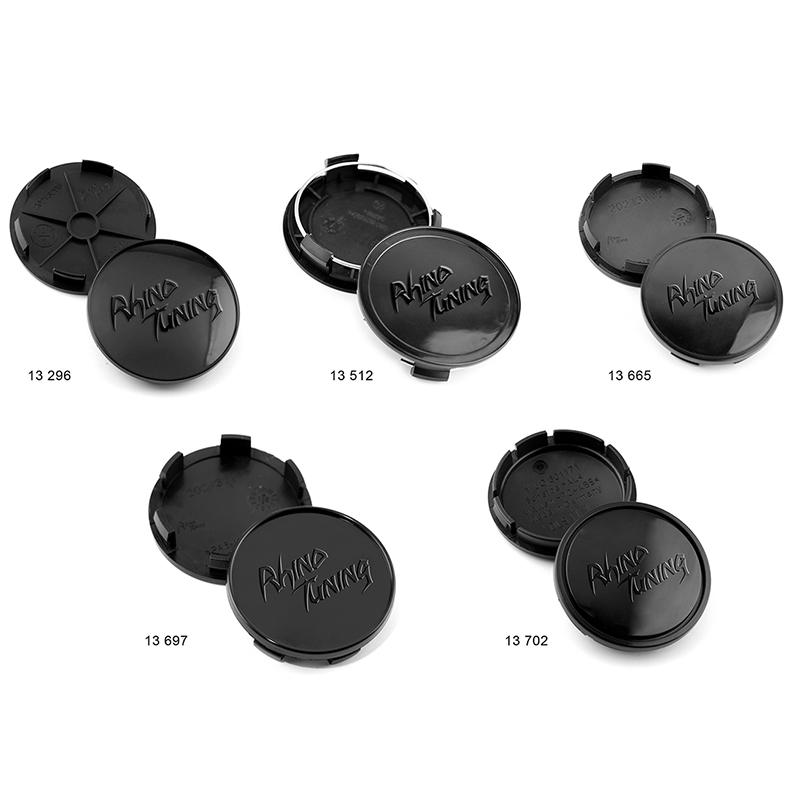 If you have found the proper wheel center cover base at the site, and want to engrave your brand name or brand logo, please send us your design to our customer service.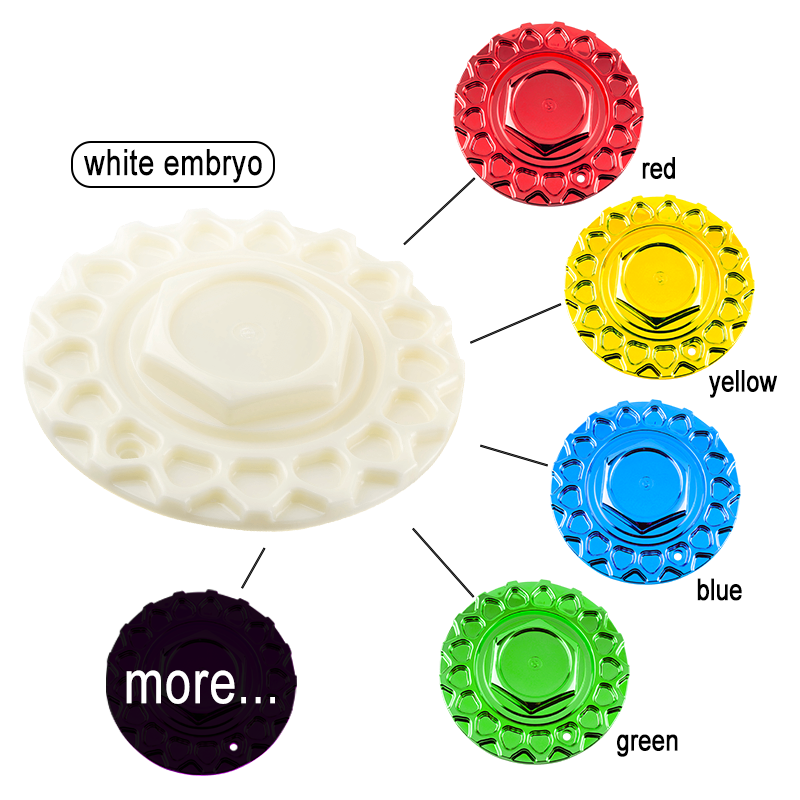 If you want to plate other special colors to your center cap, please don't hesitate to contact us. We support embryo coloring with plating craftsmanship.

If you want to know more about the customized craftsmanship we support, please check our customized service category or contact our customer service.