How To Measure Center Caps?

It's simple to measure your center caps size by following the way.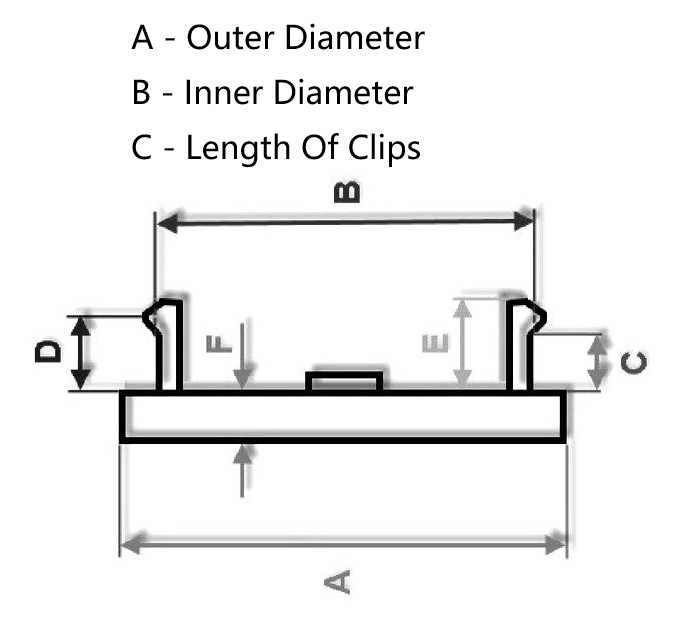 Measure the outer diameter(O.D) from the front of the cap, as this is the widest portion of the center cap. The outer diameter is the max measurement to cover the wheel. Measured in a straight line.
Place a caliper(Necessary) across the opening on the backside of the cap to measure the inner diameter(I.D). The inner diameter is the distance between the furthest two snap clips of center caps. Measured in a straight line.
Measure the length of clips, which is about the same as the depth of the center cap. If no special circumstances, this dimension is not too different. Please check the correct way to measure the center caps.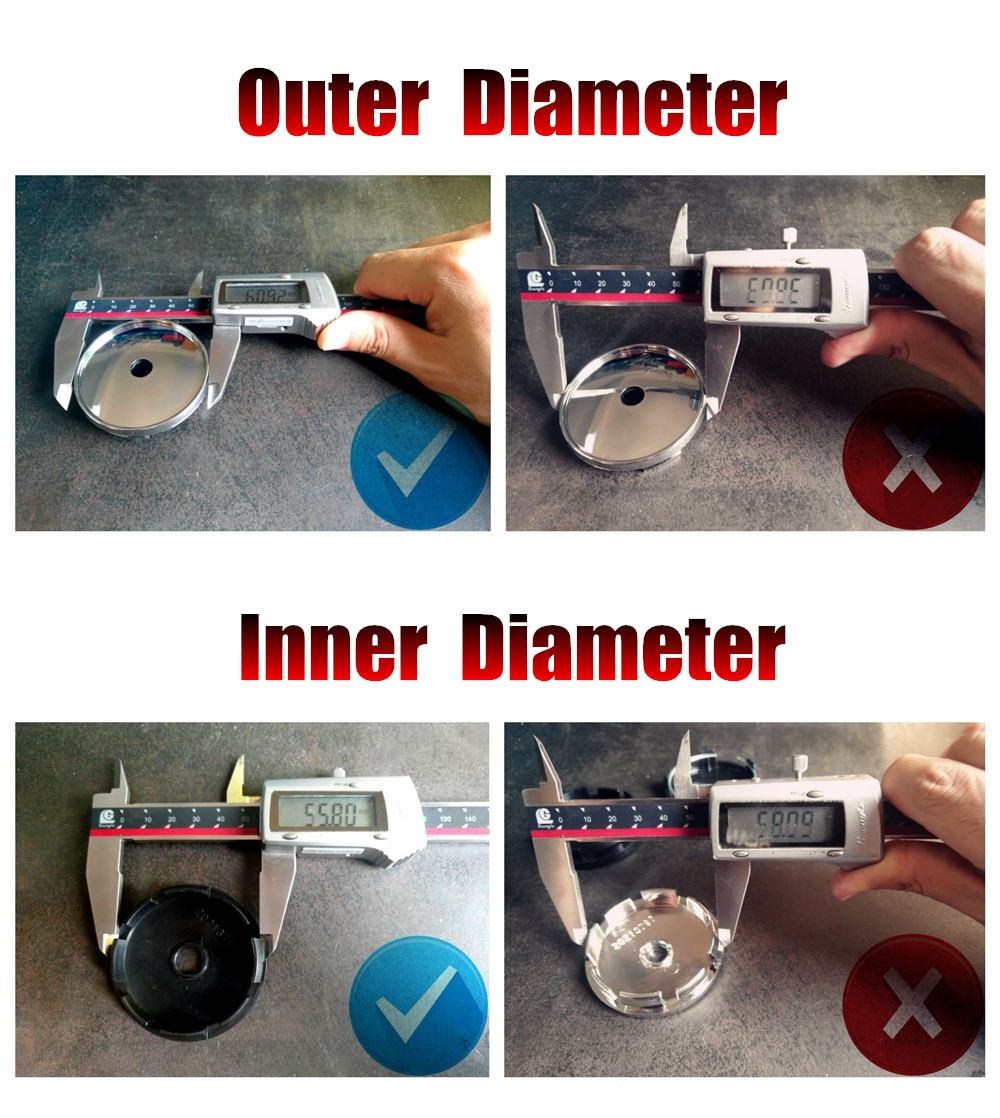 If you happen to have no OEM parts and can not measure them, then you can ask a supplier for the sizes, including outer diameter, inner diameter, and clip length. Kindly note that the centerbore doesn't necessarily mean the size of wheel center caps. The centerbore of a wheel is the size of the hole in the back of the wheel that centers it over the mounting hub of the car.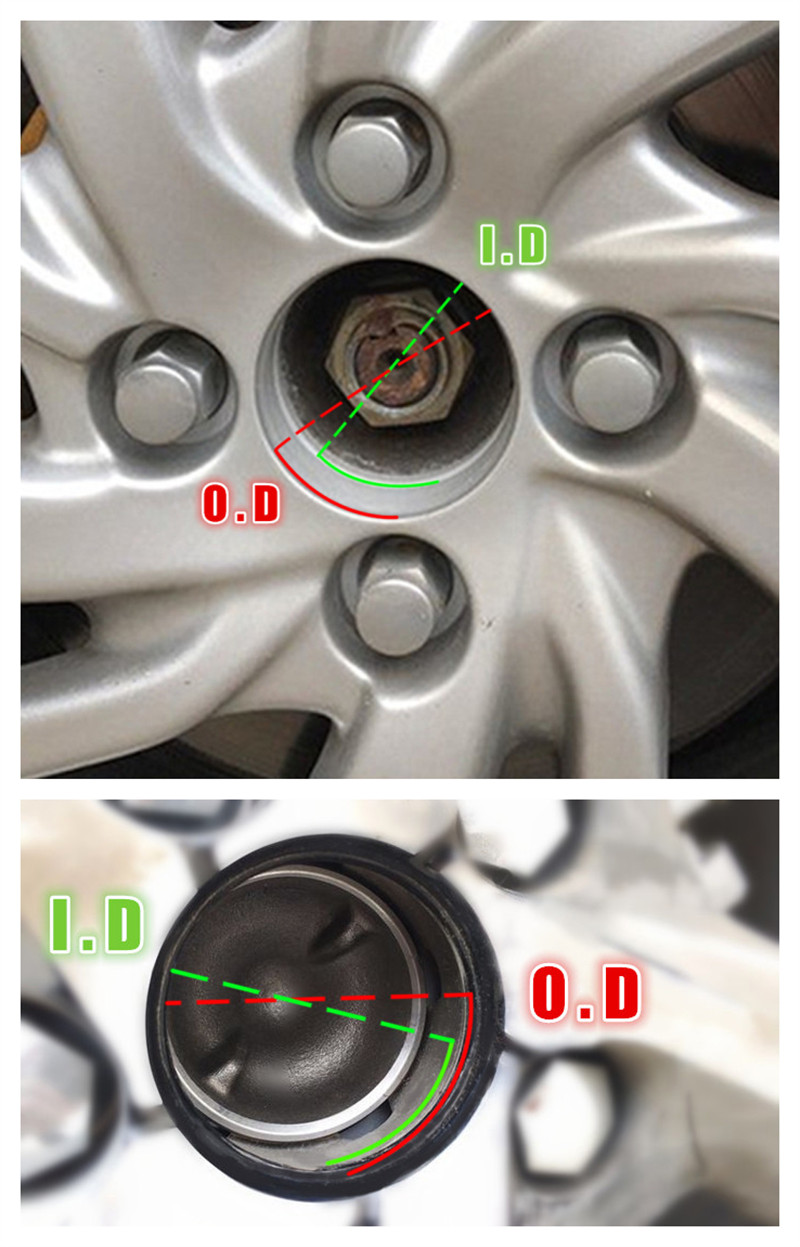 A replica is a great solution to replacing OEM center caps and enhancing the look of your wheels.

RhinoTuning

is an expert at replacement center caps with various styles.
Normally the fitted center caps are determined by these two important sizes: O.D and I.D. Some have steel rings and some don't. The function of the steel rings is to support the weak plastic clips and ensure they won't break during the installation. So if the cap is made of high quality plastic, the steel rings are not required.