How To Search For What I Want?
How to search in RhinoTuning.com

Search by a part number
This is the easiest way to find a proper result.

RhinoTuning's products are all based on OEM parts, so you could just enter the part number to find the proper item.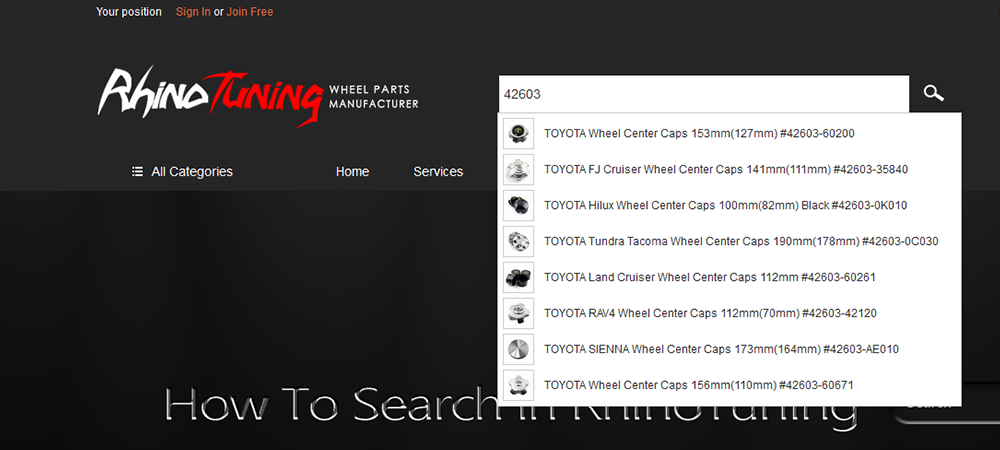 Search by brand
Just type in the brand name, such as BBS, Mercedes Benz, Dodge, and GMC.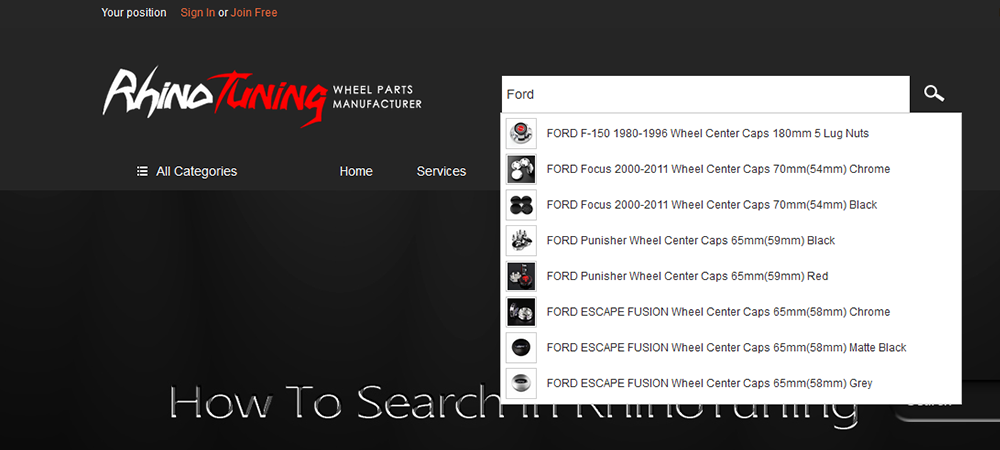 Search by size
There are wide selections of wheel center caps by size at rhinotuning. Please measure your center caps before purchasing here. Normally, when the outer diameter (O.D) and inner diameter (I.D) match your original ones, then the center caps will fit.