Find what I want
How to search in RhinoTuning.com
How do I find what I really want
First of all, I am sorry, due to limitations of the website architecture, you cannot narrow the results by a long sentence.
Search by a part number
This is the easiest way to find a proper result. Either the OEM Part Number or RhinoTuning Item Code can

percisely find the product.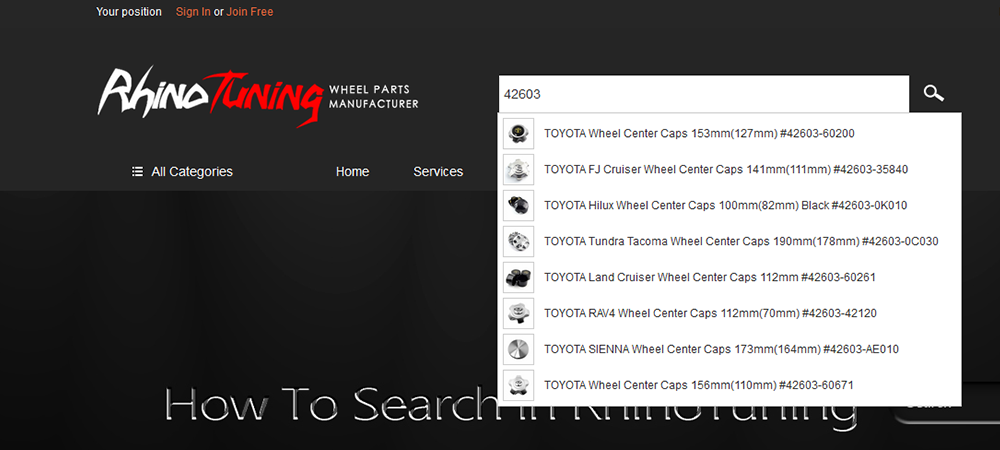 Search by brand
Just type in the brand name, such as BBS, Porsche, Dodge, GMC.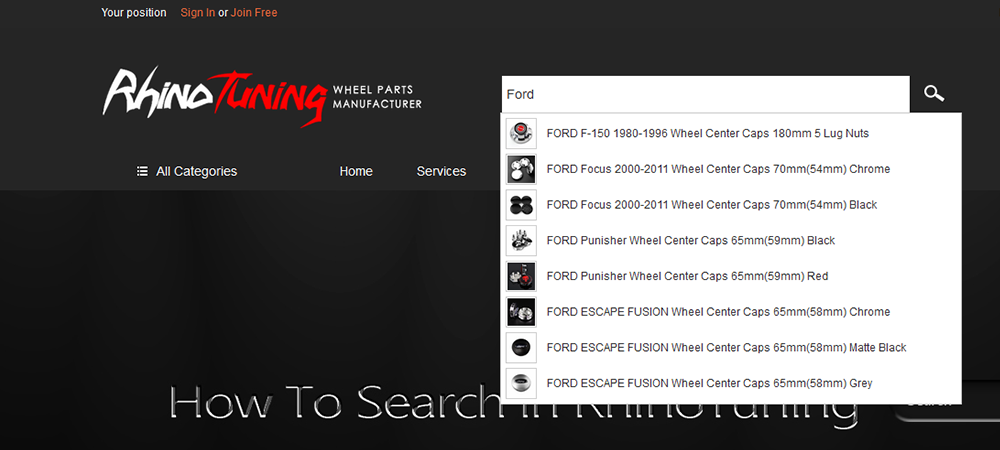 Search by size
We use the Metric System to reduce the measurement error. So please convert the size to millimeter first.
80mm(73mm) means that the Outer Diameter is 80mm and the Inner Diameter is 73mm. You can find it by these two sizes.
Just type in the millimeter size of the center caps, no space or other symbols.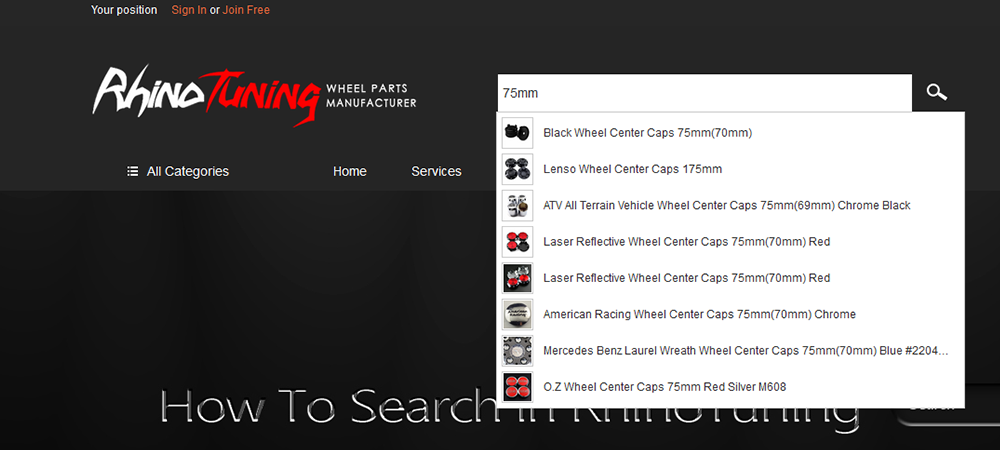 Contact us for help