Payment Methods
PayPal
After you place an order, it will automatically jump to the PayPal payment page.
It is our solemn promise that your account information will NOT be compromised. All transactions are completed online and guaranteed by PayPal. All refund procedures will also follow PayPal rules.
PayPal also supports credit card payments.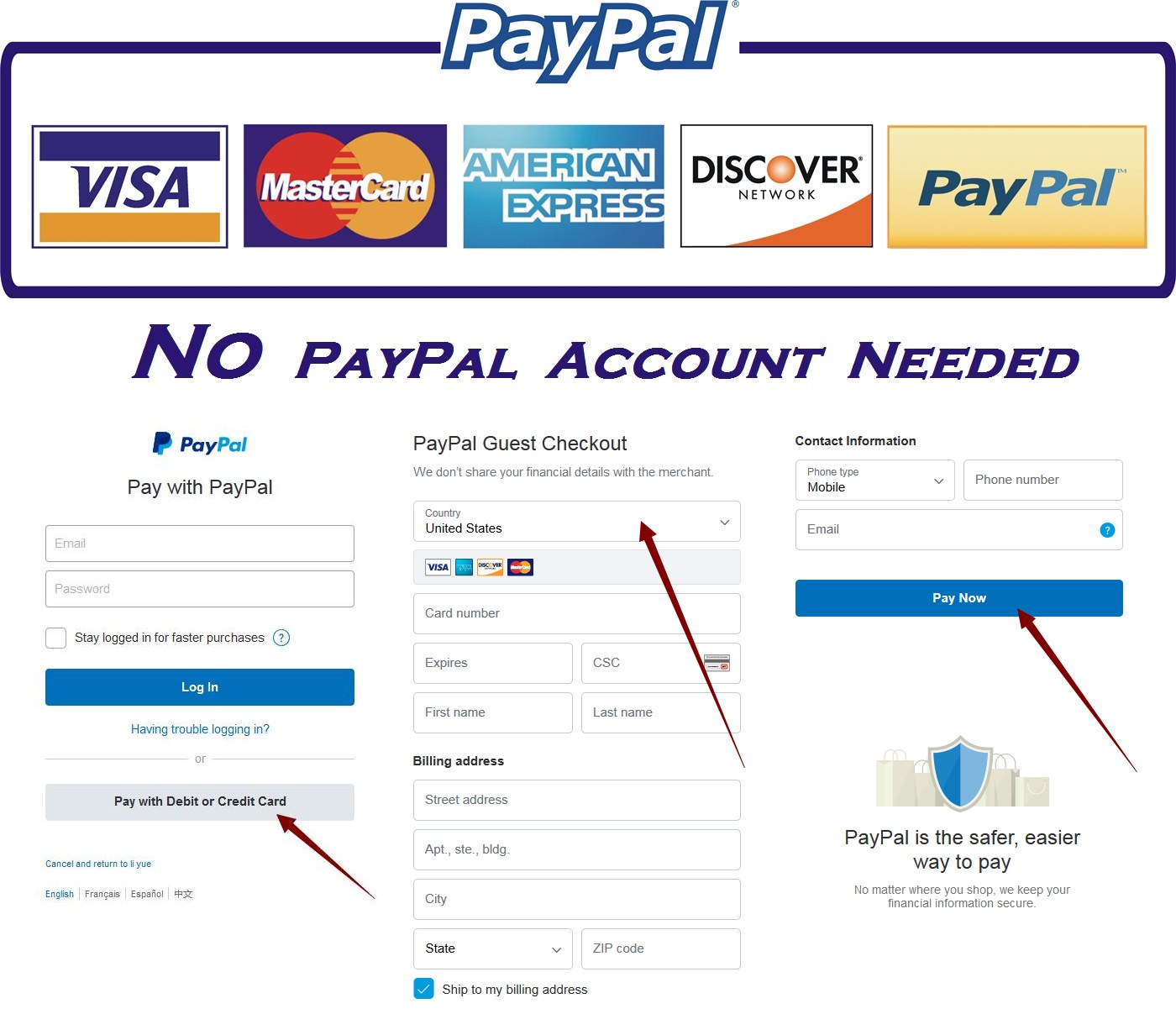 ---

Alibaba Trade Assurance

If you often look for suppliers on Alibaba.com, you will know Alibaba protect the buyers with Trade Assurance which is Alibaba.com's build-in order protection you can trust. You can purchase with confidence knowing Trade Assurance helps to provide protection in the event that product quality or shipment date vary from what you agreed to with your supplier.


How to make the payment
◆ After you click the "Place Your Order", at the bottom of the page,

enter your usual email address in the Contents field. Fill in any numbers in the "MTCN# No." column.


◆

You will receive an email containing a payment link from Alibaba.com within 2 work days.


◆

Check the link and make the payment. Once you have paid, you are protected by Alibaba. All refund procedures also follow Alibaba rules.


◆

You have two payment options available: e-Checking, Credit Card(Visa or MasterCard)


◆

After your payment, your order will be shipped out within 48 hours.
All your payment actions are performed on Alibaba.com.
Learn more:
https://tradeassurance.alibaba.com/
Disputes & Refunds:
https://activities.alibaba.com/alibaba/ordering/tradeassurance.php